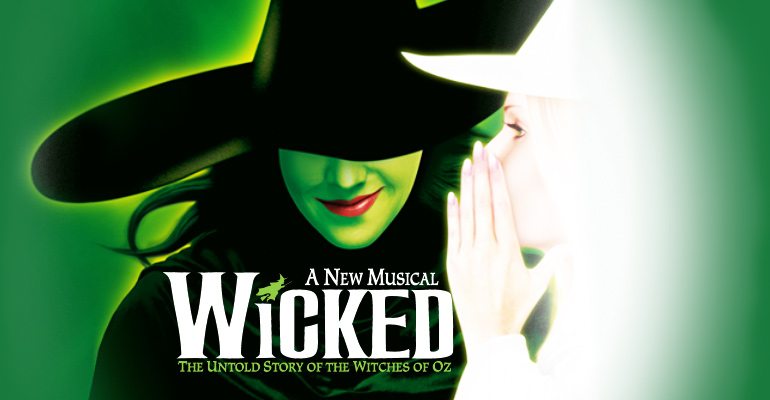 Tickets for shows at the Apollo Victoria are available to purchase from online, in person at the theatre box office or by telephone. Tickets are sold for seats in both the Stalls and the Circle and the price depends on your proximity and view of the stage, with those in the centre of the Stalls usually being the most expensive and those with a restricted view the cheapest. Please note that the current show at the Apollo Victoria Theatre is Wicked which is suitable for children ages 8 and over. All audience members must have their own seat and there is no discount for children. Children under the age of 5 will not be admitted into the theatre. All tickets to performances at the Apollo Victoria Theatre include a £1 restoration levy which is clearly marked on each ticket and is included within the overall ticket price. The restoration charge is paid directly to the theatre and covers the costs of essential maintenance as well as upkeep to the building and interior.
Buying Tickets by Phone
If you would like to book Wicked tickets or tickets for one-off events at the Apollo Victoria Theatre then it is possible to do so over the phone. The box office telephone number is 0844 826 8000. The official website for the theatre is http://www.atgtickets.com/venues/apollo-victoria-theatre/
Buying Tickets in Person
If you would like to book tickets in person, you can visit the Apollo Victoria Theatre Box Office, which is near Victoria station. The address is: 17 Wilton Road, Victoria, SW1V 1LG
Buying Tickets Online
Apollo Victoria Theatre tickets can be purchased from a large number of online retailers; however it is important that you identify the seller as an affiliate of the Society of Ticket Agents and Retailers (STAR) by looking out for the STAR logo. STAR retailers must adhere to a set of strict regulations that ensure the face value of tickets is always displayed and any restrictions are clearly presented before purchasing (for example restricted view seats.) Using STAR approved retailers will also ensure that your tickets are genuine and that your purchase path is always protected. STAR also can act as a regulatory body and will intervene on your behalf if you believe that your tickets did not comply with the retailer regulations.
Print at home tickets
Some online retailers such as See Tickets offer customers the chance to print their own tickets at home. This can often be much more time and cost effective and protects you in the event of accidentally losing your tickets. If customers choose this option they must make sure that they print all of the tickets for their party. Please note that tickets can only be scanned for entry once.
Buying Access Tickets
If you would like to book access tickets, the Apollo Victoria Theatre access line is 020 7828 7074. Disabled patrons and their carers are usually eligible for discounted tickets.
Captioned Performances
Friday 19th September at 7.30pm
Audio Described Performances
Saturday 13th September at 2.30pm
Signed Performances
Friday 26th September at 7.30pm
Buying Group Tickets
At the Apollo Victoria, discounts are often available for groups of 8 or more. This could be applicable if you are looking to purchase tickets for a school or community trip or even just a larger scale family outing. Please send us your requirements by filling in the form below. A customer service agent should get back to you within 24 hours.
Day Seats
A small number of "day seat" tickets are available for performances of Wicked. Day seats can be purchased from 10am on the day of the performance at a reduced rate. Day seats tend to be allocated in row A of the Stalls.